Welcome to Thai Brides. On this site you'll find loads of useful information about visiting and living in Thailand as well as meeting and dating ladyboys.
If you want to chat to ladyboys online then I highly recommend MyLadyboyDate. It's run by a friend of mine who has a super hot ladyboy girlfriend. Last time I looked there were 14,000 ladyboys with profiles on the site. Sign up and check them out!

Got any questions about Thailand or ladyboy dating? Leave a comment below and I'll do my best to answer you.
If you want to meet Thai women, ladyboys or guys then these days the best place to look is the Internet!
There are a large number of Thai dating websites that you can use to meet Thai women online.
I'm a big fan of online Asian dating. I've met some fabulous women though some of these websites.
Unfortunately some sites are expensive, and could rip you off!
Read on if you want to find a Thai bride without spending a lot of money looking for her.
Jump to information about costs and which sites are the best. We also have a free tool to help you choose the best ladyboy dating site for your needs.
Types of Thai Dating Site
There are essentially three different types of Thai dating site:
Sites with predominantly Thai women on them.
Sites with women from a range of different Asian countries.
Niche sites that cater for guys seeking ladyboys and tgirls.
If you're 100% sure you want an Asian wife from Thailand, then stick to the Thailand specific dating sites. If you're not yet completely decided then choose a site with women from a wider range of countries.
If you're interested in ladyboys then it's often better to go for a ladyboy only dating site. That way you'll avoid making this terrible Asian dating mistake.
Don't worry – all Asian dating sites have plenty of Thai women profiles on them! They're generally the second most numerous nationality on Asian themed sites. You'll also find plenty of Filipino and Chinese women, plus smaller numbers of Cambodian, Vietnamese, Indonesian and Malaysian women.
How Much do Thai Dating Sites Cost?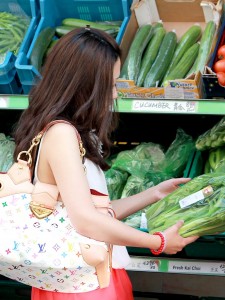 There is a further sub-division of Thai dating websites, and it's related to their COST. Dating sites are normally one of four types:
Free to sign up to, but you have to take out a monthly subscription in order to contact the ladies on the site.
Free to sign up to, but you have to pay to send an email to a lady (sometimes there are also fees to read a response from a lady).
Free to sign up to, but if you want to contact a lady, you have to buy her contact details (usually her email address).
Completely free!
Personally I'd recommend you sign up to a site that offers a monthly subscription. Most of these sites charge around $25 a month. To save more money, there are usually generous discounts if you sign up for a 6 monthly or annual membership plan. For an annual membership you can often get the price down to as little as $12 a month.
I'd recommend you be careful with the pay per letter Thai dating sites. While they do offer built-in translation services which allow you to communicate with the many Thai women who speak no English, they are expensive!
I burned through $500 in a couple of months on one of these sites. And I read an article in the Sunday Times that an American man was spending over $350 a month on these sites! This is not that unusual.
Do the math and you'll realise these sites can be extraordinarily expensive.
With my $500 I only actually talked to 3 or 4 girls. I got lucky really early in my search and found the one I thought was The One. I'd have spent 1000's more if I had been more indecisive.
As to free dating sites, they can be a false economy. I've found the quality of contacts you can find on the free sites is generally low. Either the women are scammers, ladyboys (when you're searching for women), hookers, or they're just not that serious about finding a husband.
Best Thai Dating Sites
So with that in mind, which are the best Thai dating sites for men seeking Thai brides?
Here are my favourites:
Thai Love Links (now Thai Cupid)
Thai Cupid is arguably the best Thai dating site around. You can join for free and check out the tens of thousands of Thai women with profiles on the site.
This site has a fantastic search facility and it's possible to use all kinds of criteria to find The One. Want an English speaking girl who is also a Christian? This is the site to look for her!
If you want to send the women emails then you need to buy a Gold or Platinum subscription. Don't worry though – once you're a full member then you'll get a gigantic amount of interest from the ladies!
Thai Kisses
Thai Kisses is a smaller Thai dating site. Good things about this site include the ability for members to upload loads of photos of themselves. This is good if you're seeking a mail order Thai bride and want to make sure you like the girl before you travel thousands of miles to visit her!
This site is also one of the very few sites that allow you to search specifically for Thai ladyboys. If you're only interested in transsexual dating though, I would recommend Ladyboy Kisses instead.
Thai Love Lines
Thai Love Lines is pretty similar to Thai Love Links. I'm not sure which is best – it's really a personal choice. I prefer Thai Love Links for the superior search engine.
Thai Friendly
Thai Friendly is a fremium type of dating site. It's actually free to contact the ladies and ladyboys on the site. However, if you're serious about your search then you'll find that it's better to upgrade to a full membership plan.
For some reason Thai Friendly has got really popular. I think it's probably because they're about the only Thai dating site that's bothered to make an app. Hats off to them for making the effort. But I still prefer Thai Cupid.
Asian Dating
Asian Dating is run by Cupid Media, who also run Thai Love Links. Both sites are virtually identical. However, you'll find women from a much wider range of countries on this site. You might prefer this one if you're not sure which country you want to find an Asian bride from. Although my tip here is to make up your mind pretty darned quick. Then you can really focus your efforts.
MyLadyboyDate
MyLadyboyDate is the best site to use if you want to explore transsexual dating. It's run by a friend of mine. He has his own stunning model ladyboy girlfriend and I am so darned jealous lol.
This site was started in 2013 and at the time of writing had over 13,000 ladyboy profiles on it.
Unlike the heterosexual orientated sites listed here, MyLadyboyDate has special features that allow you to specify exactly what kind of relationship you're looking for. It's also newbie friendly – so don't be shy.
Blossoms
Blossoms started off as a catalogue based mail order brides business. Now it's an online dating website, and a popular one at that.
Blossoms has women from a wide range of countries, but you can choose to block the women from countries you're not interested in. Inevitably this will end up with you blocking Filipinas if you're not interested in Philippines women.
Another benefit of this site is that it offers one of the lowest monthly subscription fees around. If your budget is stretched then you might want to give this one a go.
DateInAsia
DateInAsia is completely free. There are thousands of Thai women on this site.
By all means give it a go. However, it's best to use it as a secondary source of Thai ladies to chat to. Personally I've never found any Asian women worth visiting on DateInAsia. I've encountered more than my fair share of hookers on the site, as well as women who didn't seem to be seriously interested in actually finding a husband.
I'll also add that they ban accounts quite often, which is a real annoyance. I couldn't even register the other day when I tried to rejoin. So I'd not use this site again, even if it does have a large membership base.
Thai Matches
I'll mention Thai Matches because you might see it advertised. It's quite expensive as you have to pay for it on a credits system, so be careful.
Asian Love Connections
I've also built my own Asian dating site – Asian Love Connections. Give it a go! The site is completely free, yet offers many facilities the subscription based sites don't even offer.
Having said that it doesn't have too many Thai ladies on it. But it's got quite a few ladyboys and of course Filipinas.
Mizz Thai
Dating sites are full of ladies and ladyboys seeking guys who will love them long time.
But what if you don't want that?
Then Mizz Thai website could be for you. It's a dating site for guys, girls and ladyboys seeking travel partners. Want some companionship while you're in Thailand or elsewhere in SE Asia? Then check out the Mizz Thai website. It's free to register and join, and you can see if there's anyone who is interested in hooking up for a while.
This isn't a good place to look for a long term partner, but it's a better site to use if you just want some short term fun.
If you're in Thailand for just a week or two then this is definitely a lot better than messing around on Thai Cupid. When I moved to Thailand I only got one date in the first fortnight I was there – how frustrating!!! If only I'd have known about Mizz Thai.
Oh, there's also a Mizz Filipina as well. The Philippines are worth checking out as I just don't think Thailand is as good as it was. On top of that it's such a hassle getting a Thai visa these days.
Dating Apps
Are Apps worth a look?
Well yes and no.
I lived in Thailand in 2013 and I did have some success trying to find ladies to meet using Apps.
I did quite well using the WeChat People Nearby function. If you've not heard of it before then WeChat is a Chinese chat tool, a bit like their version of WhatsApp. It does have an English language UI though.
Before you rush to install WeChat then bear in mind that:
Its useless for meeting Thai girls on unless you're actually in Thailand!
It's not as good as it was all those years ago.
On the second point, WeChat's People Nearby feature is only really good these days if you're looking for hookers. It's really rubbish for meeting actual legit ladies. I know because I've been trying it out in China itself, and it's well past its sell by date.
I did also have some luck with an App called Skout. I'm not sure if this one is still around. Again it's only likely to be of value if you live in Thailand or you're visiting on holiday. Skout seems more about hookups though than actual long term relationships. I met one lady using it and I was pretty sure she was a part-time hooker.
Finally you could try Tinder or its various clones (like the Chinese TanTan). I'm not a big fan of these apps, especially if you're an average looking guy. You end up spending too much time flicking through photos giving women affirmation of their exact SMV (which is always higher than our own!).
By the way Thai Friendly have a dating app – I'm not sure if it's any good. It's probably the reason why their website has got so popular.
I don't think Asian dating Apps have really taken off, so stick to dating sites.
Scammers on Thai Dating Sites
On the downside, pretty much all of these sites have problems with scammers. So before you start chatting to Thai women make sure you know how to identify a typical dating site scammer.
Where many men go wrong is thinking that these dating sites are safe and secure and that all the women have been ID checked and security cleared. Of course they haven't! If you want more reassurance that you're meeting decent Thai women, then pay for the services of an introduction agency.
Thailand has its own particular problems of course. While I lived there I found that there were quite a few semi-pro girls on there. One asked me to be her sugar daddy so she could pay her way through university. Another worked in a hotel but did p4p on the side. Of course ladyboy dating is its own kettle of fish, so you have to be extra careful there.
So that's a brief guide to the different Thai dating sites available, and which ones I think are worth using. If you're careful, they can be fantastic places to meet new friends and maybe find the new bride of your dreams.
What's the best Thai dating site these days? Have you had any luck on any of these sites? If you have any tips, questions or suggestions then kindly leave your comments below.