Welcome to Thai Brides. On this site you'll find loads of useful information about visiting and living in Thailand as well as meeting and dating Thai girls.
If you want to find a Thai bride then I highly recommend Thai Cupid. I averaged one date a week while I was using it when I lived in Bangkok. Sign up and check them out!

Got any questions about Thailand or Thai dating? Leave a comment below and I'll do my best to answer you.
So what are the costs involved with finding a Thai bride?
This article will help you work out how much it's all going to cost.
And trust me – it's not worth looking for a bride from Thailand until you've done the math.
I'll also point out something important straight away:
It's more expensive to find a bride from Thailand than it is to find a bride in your own country.
With that in mind, let's look at a breakdown of costs and some real figures to work with.
I've quoted prices in US dollars, so you'll need to convert them into your own currency to get a better idea of your likely expenses.
Meeting Women
To meet Thai women you'll generally have to use a marriage agency or a dating website.
Dating Site Costs
Asian dating websites range from being free to charging around $25 for membership. You can often save money by taking out a three, six or twelve month subscription. Some sites will cost just $10 a month if you take out the annual subscription plan.
By the way, I'd recommend you stay away from any site that charges you to contact each lady. These sites can easily end up costing you $100 or more a month!
Free dating sites can save you money. However, they usually require more effort to find decent women on them. If you work and have a busy life then free dating sites are usually a false economy. On the other hand, if you're retired and you're seeking a Thai bride then you'll have all the time in the world to find those diamonds in the rough.
Marriage Agency Costs
Marriage agencies usually charge around $3000 to find you a Thai bride.
This is a lot of money compared to a dating site. But I reckon it's pretty good value, and would work out cheaper compared to going it alone with online dating.
If you use a marriage agency then make sure you know all the costs up-front.
Travel Costs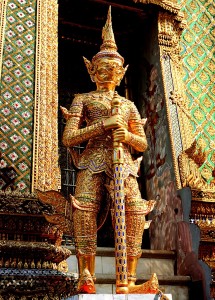 If you're not already living in Thailand then those trips to Thailand to meet ladies will probably be your biggest expense.
You can save money by travelling out of season. Thailand flights and hotels are cheaper in the rainy season, and (if you can stick the heat), the Summer. I've visited Thailand twice during the (Western) Summer and it wasn't actually that bad. The bars and restaurants were less crowded, and the traffic wasn't too bad either. Another good thing about the rainy season is that Bangkok is a lot less polluted. This is something to bear in mind because in late 2018 the pollution got so bad the government closed schools and stores ran out of face masks.
You've probably guess this but flying before Christmas and Easter will also cost you more.
Travel agency websites where you can book a flight and hotel package can offer some good deals.
If you can't afford to fly direct then multi-stop tickets can be quite affordable. For example I flew from Shanghai to London with a fortnight's layover in Bangkok. The ticket cost the same as it was to fly direct from Shanghai to London. If you're interested in visiting other places like Vietnam and the Philippines then multi-destination tickets can be a really good deal – and not many people know about them.
While it's good to save money, be sure not to skimp on important things like travel insurance though.
The good news is that living costs in Thailand are pretty low, especially if you like the local food. So you'll not have to factor in much of a budget for food, travel or entertainment.
Don't go overboard on gifts for ladies you're arranging to meet. Don't give a Thai girl a diamond necklace on your first meeting. My tip is to take some decent Swiss or Belgium chocolates with you – Asian chocolate is rubbish!
Visa Costs
Sadly governments around the world are finding that Fiance visas are a good way of raising money! I was astounded to see that the cost of a fiance visa issued by the UK government was nearly seven weeks pension  income for an average pensioner!
Support Costs
You'll not be granted a visa for your Thai bride unless you can prove you can support her financially. So make sure you do the math before you even consider looking for a Thai bride.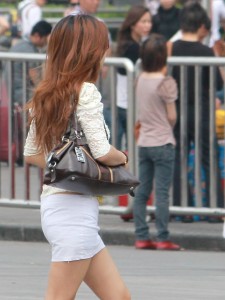 Generally speaking all this entails is proving that you have an income, be it from a pension, a job or from investments.
You'll also need to own or rent a property that's large enough for you and your partner to live in. Most people have no problems with this, although if you're living with your parents or other family members in quite a small property, then you might have some troubles.
Most divorces between Asian women and Western men that I know about are due to MONEY. And by money I mean the man not having enough of it.
So make sure you have enough money to support your new Thai bride! Thai women are on the whole hard working and pretty frugal, but there's no way they'll work 60 hour weeks while you put your feet up in front of the TV.
Your new bride will also get homesick, so it's important that you can afford to be able to allow her to travel home at least once a year.
Most Thai women will be expecting you to support their families and extended families. It's hard to put a figure on this, as it really depends on the size of the family! What I will say is that I've been stunned at how big the families of all my Asian girlfriends have been. It seems that every other week my current girlfriend is going to the wedding of yet another cousin of hers!
In general, a good tip here is to say you'll provide a certain amount (maybe $200 a month), and then tell your new Thai bride that she can send home anything she earns.
Living in Thailand
If you're nearing retirement or have a job you can do from anywhere in the world, then it's also worth doing the math to see if you can actually afford to live in Thailand. I've seen decent rental apartments advertised for $500 in Phuket, and they're even cheaper in less well known Thai towns and cities. Beyond this as long as you can cover some sort of medical insurance then your day to day living costs will be pretty modest.
Have you checked out this map of Thailand I made? It shows how many ladies there are on the popular Thai Cupid dating site, broken down by province. Hover your mouse around the map to find some provinces that offer a much lower cost of living but still have plenty of ladies looking for foreign husbands. My tips here are the three central Thai provinces: Nakhon Ratchasima, Khon Kaen and Udon Thani. Both have plenty of ladies seeking foreign husbands and the cost of living will be way lower than in Bangkok or maybe even Pattaya. You don't want to live near the sea anyway do you?
Is The Strength of the Thai Baht Is Killing Our Dreams?
I revisited Thailand in the Summer of 2018 and I was really aware of how much more expensive it's got since I lived there in 2013.
This is partly due to the incredible and resiliant strength of the Thai Baht.
Of course as a Brit I've had to content with GBP weakness caused by Brexit. But even so I'm not sure it full explains why in the 5.5 years since I lived in Bangkok GBP has lost 25% of its value against the Baht! Over the same time period the Malaysian currency is pretty much unchanged against GBP.
Anyway, just bear in mind that if you want to live in Thailand on a long term basis then factor in the strength of the Baht. Of course it could weaken significantly, but I'm not sure what would cause that. It would have to take some pretty serious political strife, or for there to be some sort of conflict with China that causes Beijing to slap a travel ban on Chinese tourists visiting the Land of Smiles.
But I expect the Baht to stay strong for the forseeable future. China is becoming a hostile place for foreigners to set up and run factories, so more business owners are looking to switch to Thailand. The world's aging population want somewhere to retire to, and Thailand ain't gonna go out of fashion anytime soon.
How Costs Can Escalate
Finally you'll find that costs can often escalate when you're looking for a Thai bride. Well, it is after all women we're talking about here.
About the biggest way costs will rise is if you fail to find a bride on your first visit to Thailand. Sadly there's absolutely no guarantee you will find The One on your first trip. In my experience it's actually better if you don't marry the first girl you date. I've found that the more I've got to know about Asian women, the younger/more attractive/better personality of girl I've been able to date. So unless you're really stretched budget-wise, it's really best not to rush into marrying the first girl you meet in Thailand.
Another thing you need to watch for is getting into business with a lady and/or her family. I knew a guy who moved to Thailand and he found a Thai lady pretty quickly. They started a food stall or something together. Last I heard it all went wrong – I guess costs escalated and after a while he just wondered if he wasn't just a farang ATM machine.
So hopefully that's given you a better idea of how much it costs to find a Thai bride. So get your calculator out and see if you really can afford that dream.
If you've got any more questions or suggestions about the costs involved with finding a bride from Thailand, then use the comments section below.
Save