Ladyboy Mail Order Brides by Country
Interested in finding a hot ladyboy mail order bride? The map below shows the number of ladyboys on the awesome MyLadyboyDate shemale dating site, mapped by Asian country. A darker blue means more ladyboys, a lighter colour represents fewer ladyboys. Grey means there aren't too many transsexuals here, so avoid these countries. Scroll down for a breakdown of the data, and how it might be useful in your search for a sexy beautiful ladyboy mail order bride.
Welcome to Thai Brides. On this site you'll find loads of useful information about visiting and living in Thailand as well as meeting and dating Thai girls.
If you want to find a Thai bride then I highly recommend Thai Cupid. I averaged one date a week while I was using it when I lived in Bangkok. Sign up and check them out!

Got any questions about Thailand or Thai dating? Leave a comment below and I'll do my best to answer you.
Best Countries for Mail Order Ladyboy Brides
Well I won't beat about the bush here. From the chart above it's pretty obvious where the two best countries are for mail order ladyboy brides: Thailand and the Philippines.
Sure, there are a few ladyboys in other countries, most noteably Japan, Malaysia and Indonesia. However, their numbers are pretty small compared to Thailand and the Philippines.
Japan isn't a great destination if you want a mail order bride. It used to be great, but that was in the 1970's or earlier. Now it's just too expensive. I once dated some Japanese ladies but it was super expensive to do so. I took one girl on a date. We went to a posh Shinjuku department store for high tea. It cost like almost $50 for tea for two. I won't be doing that again!
I since learnt that Chinese ladies look pretty much identical to Japanese ladies, but they're more numerous and China is a much cheaper place to visit.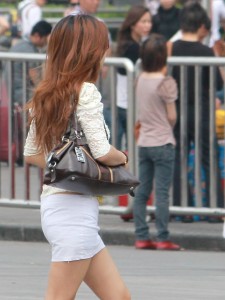 Talking of China, it's not a great place to find ladyboys. Although there are a few ladyboys in the country, compared to the population size of around 1.3 billion they're not numerous at all. On top of that it's complicated to get a visa to visit the country so for that reason it's another place to largely rule out if you're interested in finding a ladyboy bride. It's good if you're into ladies though – check out China Love Cupid if you're interested those and not ladyboys.
What about Malaysia and Indonesia? Malaysia has quite a few ladyboys. I visited Kuala Lumpur a few years back while getting my Thai Visa. It was a really awesome city and I had a really cool week there. About the only thing I didn't like was that the 7-11's there aren't nearly as good as the ones in Thailand. Well that's a small problem. Beer was super expensive too.
Indonesia is the 4th most populous country in the world so per capita their population of ladyboys is pretty small. However, like Malaysia they're predominantly Muslim so relationships with ladyboys are to be handled discreetly.
Oh, and avoid Brunei as you could potentially be stoned to death there for same sex relationships.
Cambodia and Laos border Thailand and should in theory have plenty of ladyboys. However, both countries have fairly small populations compared to Thailand. I'll also add that many ladyboys from both countries go across the border to Thailand in order to earn far more money than they can in either Cambodia or Laos. So if you want a Cambodian or Laotian ladyboy bride then you're probably going to be better off looking for her in Thailand.
I met a fabulous Laotian ladyboy in Bangkok once. She was so much fun. Well maybe too much fun. I'm sure she was on drugs or something as she claimed not to remember anything about her wild partying during hot Bangkok nights.
Back to the main contenders: Thailand and the Philippines. Thailand is of course the spiritual home of the Asian ladyboy. I used to live in Bangkok and I would regularly look for ladyboys while I was riding the BTS Sukhumvit line. I almost always used to spot one ladyboy in every single train carriage. From this I kind of reckoned that the estimates are true – around 1% of Thailand's population are transgender, especially in the major cities. Well for Pattaya it's probably a lot more than that lol.
Thai ladyboys are pretty famous the world over. However it's worth remembering that your new ladyboy girlfriend won't necessarily speak great English. Another problem with Thailand is that it's got REALLY expensive. Like many of you guys I've dreamt about retiring to Thailand. However, now that I'm a couple of years away from being eligible for a Thai visa I'm starting to wonder if it's still a great place to retire to. The last time I visited the place it was super expensive and customer service was pretty dire too. About the best place for customer service was in the ladyboy bars in Nana Plaza. Everywhere else, forget it.
So no wonder more guys are going to the Philippines, Cambodia and Vietnam instead. As I mentioned before, Cambodia isn't that great a place to go for ladyboy brides. Vietnam's not that great either, as it's still relatively conservative and there are very few Vietnamese ladyboys. If there are any, then it's highly likely they'll either be in Thailand or in the prosperous Chinese cities like Shenzhen or in Hong Kong or Singapore.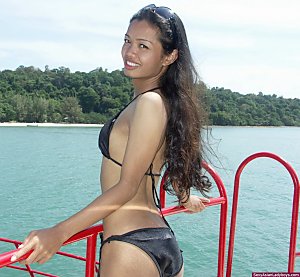 All in all I'd say that the Philippines has to be considered the current number 1 destination if you're interested in a mail order ladyboy bride. I mean look at the data I've compiled into the map above. According to my research there are over five times as many Filipino ladyboys as there were Thai ladyboys!
This won't necessarily carry over into the number of ladyboys in the general population. However, if you're going down the mail order bride route then look how much easier it will be to find your ideal soul mate if there are 5x as many girls to choose from!
Filipino ladyboys also have other advantages. Firstly for a short arse such as myself it's much easier to find petite ladyboys there who won't tower over you. Unless you're a sissy beta then it's probably quite important that you find a ladyboy who's shorter than yourself. If you love a girl wearing heels then it's even more of an issue. Well the great news is that there are plenty of petite Filipino ladyboys. By contrast they're pretty rare in Thailand. I found a few who were the same height as me (around 5′ 6″), but the number of these on MyLadyboyDate and Ladyboy Kisses pretty much go down to single figures.
The other great advantage of Filipino ladyboys is that they tend to speak and write much better English than their Thai sisters. That's going to be a huge help if you're starting off with a long distance relationship. Don't make things harder for yourself! Well I should really heed my own advice because my first Asian girlfriend was a Chinese girl who spoke very little English at all. At the time I knew no Mandarin either, although I've got a lot better since.
How I Compiled the Data
I got the data from the excellent MyLadyboyDate ladyboy dating site. I checked out the numbers of ladyboys who had logged in within the last month. Oh, and I only included girls who had logged in within the last month.
So I reckon that if you're interested in ladyboy brides then you've got to go to either Thailand or the Philippines. Which one of these countries is best? I'll leave that up to you. Drop me a comment below to tell me which country you prefer!