Welcome to Thai Brides. On this site you'll find loads of useful information about visiting and living in Thailand as well as meeting and dating Thai girls.
If you want to find a Thai bride then I highly recommend Thai Cupid. I averaged one date a week while I was using it when I lived in Bangkok. Sign up and check them out!

Got any questions about Thailand or Thai dating? Leave a comment below and I'll do my best to answer you.
Hi guys,
In this article I'm going to run through some of the benefits and dangers of dating older Asian women.
Young Asian Girls Are Crazy!
First of all, should you actually date much younger Asian women?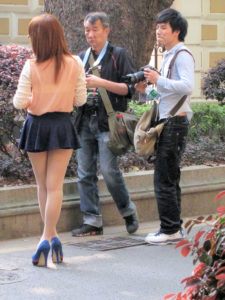 I've had some mixed experiences when it comes to this issue. Personally the biggest issue I've had is finding girls who are OK with a much older guy. The biggest age difference I've managed is 20 years. I was in my early 40's when I dated a 21yo in Thailand. Oh, she was a ladyboy I met on Thai Cupid. Does that count?
I've dated a lot more ladies than ladyboys and in China and Thailand I only ever dated ladies who were younger than I was. Around 12 years age difference seemed to be the maximum I could stretch things to in both countries. That seemed pretty sensible, and it's actually the "half man's age + 7 years" thing that many guys seem to believe in. Well maybe there's some truth in this old saying.
Having lived in Asia for a while now I've got to know a lot of guys with Asian wives. Some marriages have worked, some haven't. I'm not sure age difference has too much to do with it. The major thing to remember is don't let your woman get bored, or she'll be much more likely to stray.
I think gauging a woman's inner maturity is pretty important. Right now I'm an English teacher and the guy who lives in the room next to me has a Chinese wife and a kid. She's totally crazy and I'm not sure that marriage will last. They have massive rows about money and said kid. Really the guy should have done his due diligence on her.
That's kind of hard when you're dating somebody from a completely alien culture to your own.
Best Countries For Mature Asian Women?
OK let's talk about the best countries for older Asian women.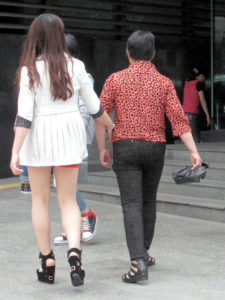 Personally I think Chinese women age the best. They hardly ever drink or smoke. They also stay out of the sun, which is a really important thing when it comes to staying young.
China is also a really good place to find older Asian women who are interested in dating foreigners. First of all China has a vast population – something like 1.4 billion. That's well over 15x as many people as live in Thailand. So the potential dating pool is a lot larger. Secondly, divorce rates are pretty high and there are a lot of older single ladies. Chinese guys aren't terribly interested in them, so these ladies will be much more willing to date a foreigner.
The downside is that it's hard to get a visa for China unless you go there to work as an English teacher or something. Even then it's difficult as you now have to have at least a Bachelor's degree and a TEFL certificate. On top of that it does get much more difficult to find a job once you reach your mid-50's.
Chinese people have a long history of bailing out of the motherland, so you should find many Chinese ladies on sites like China Love Cupid who are OK with the idea of moving to the USA or maybe even Western Europe or Australia. Thankfully there are less Chinese scammers than there are scammers from Thailand or the Philippines. With Chinese mail order brides the biggest red flag are ladies who are interested in moving to particular countries. It could be that she already has a future life all mapped out and just needs some sucker to sponsor her green card. Don't be that sucker!
Next up, Thailand.
Of course Thailand is the country most people associate with Asian mail order brides.
But is it a good place to find older Asian ladies?
I lived in Bangkok for most of 2013. It was pretty easy to find dates on the Thai Cupid dating site. I met some more ladies on the WeChat and Skout mobile apps.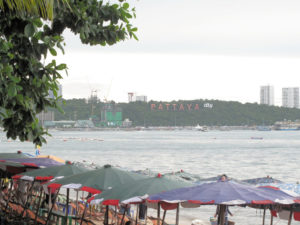 The biggest problem I had in Thailand was that it was really hard to meet quality women. I once dated a millionaire in China. By contrast, in Thailand I was mostly dating girls who worked in 7-11 and the like.
There are many benefits of dating Thai ladies though. They age reasonably well and do feel super soft even when they're well into their 40's. Of course it's also easy to visit Thailand. If you're after an older Thai lady then you'll probably also be able to get a Thai visa which would allow you to settle down in the Land of Smiles. That sounds a better life than living back in the West and worrying about immigration and crime and how you're going to get through another cold Winter.
The Philippines is another potentially good choice. The advantage of the Philippines is choice. There are simply more ladies from the Philippines who are on dating sites than from any other country.
Like Thailand, it's also possible to get a retirement visa that will allow you to live there on a long term basis. What puts me off the Philippines are the crime levels. But having said that, Thailand has a heck of a lot of crime too. I'm kind of used to Japan and China where there's apparently very little crime, especially of the violent type. Indeed, when there was an armed robber in Shanghai, it was such an unusual event it made the international news.
Are there any other countries worth considering?
More guys are going to Vietnam and Cambodia these days. I dated a couple of Cambodian women while I lived in Bangkok. I found them reliable and they had their heads screwed on. They were a lot more down to earth and practical than the majority of the Thai girls I dated. Oh, Thai girls were on the whole pretty stupid with how they spent my money.
Vietnam is really opening up these days and should be a huge winner as more Western companies bail out of China. I'm not sure if it's a potential retirement destination for foreigners, but I guess that might change in the next few  years.
Vietnamese ladies are worth checking out, but maybe only if you're burned out of Thailand and aren't interested in visiting the Philippines.
Myanmar is frontier territory. I once dated a super hot Burmese lady. However I found that our cultures were so different that it wasn't going to be easy finding a long term partner from Myanmar.
Does She Have Baggage?
If you're talking to ladies on dating sites like Thai Cupid or Filipino Cupid then I always recommend you do some early screening for red flags.
In Asia people tend to be much more family orientated than we are in the West. And families are supposed to support each other a lot more.
How does this affect you?
Well if you're going to marry her then you need to have some idea of what her family structure is like, and what future commitments might be involved.
Marry me, marry my family goes the saying.
Three questions to try and find the answers to are:
Does she have parents?
Does she have kids?
Does she have "hangers-on"?
I know it's possible to be all gooey eyed when you're falling in love with a girl you just met on a dating site. At the same time you have to be level headed and do a bit of checking to see if the relationship might have some huge red flags.
It's much easier to break off a relationship with someone you've just met. Especially if you're just talking to them online. It's so much harder after you've met them in person and you start having powerful memories about them.
Anyway, the first thing to check out is if her parents are still alive and if so does she need to support them financially or in person. If they are still alive and aren't very independent then it might make it harder for her to start a new life in another country.
After that then of course she might have kids. Hopefully they should be grown up and reasonably independent although bear in mind that many millennials all over the globe would rather play on their mobile phones and live in their childhood bedrooms than get out and make their own lives away from the nest.
Finally be careful about "hangers-on". I once dated a really lovely Thai girl but then I discovered she had an older sister who was married with a couple of kids. I very quickly got the message that it was likely they would leachfuck off my wealth, and I got the hell out of that relationship before my bank balance tanked.
Can She Adjust to Her New Life?
I've been teaching English in China. Last week I noticed my Business English majors were learning about the stages of culture shock.
I don't think any of them have ever left China, so this is something they're unlikely to have experienced themselves.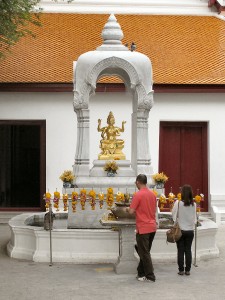 This is worth bearing in mind. Although incomes are rising rapidly throughout Asia, the number of Asian women who have actually travelled to another country is pretty small. If you date the less wealthy women in Thailand you might find that they haven't experienced too much outside their daily routines. One of my bar lady friends in Thailand had lived in Bangkok for over 10 years, but she had never actually travelled on the BTS overhead railway. I found that incredible!
So if you're intending to go down the mail order bride route and bring an Asian lady back to live in your country, bear in mind that she's highly likely to end up experiencing severe culture shock.
I once watched a UK TV show about mail order brides from Thailand. Although the older Thai lady loved her English gentleman, it was clear she was suffering from severe homesickness.
Not all ladies get extremely homesick though. Many women do dream of a life overseas and go on to prosper in another country. My Chinese ex is now married and living in the USA. She has a great new life in the States and all the money she could ever dream of. She does return to Asia at least once a year though. And I find it telling that she still calls China "home".
Personally I think you're better off moving to Asia and starting a new life for yourself out there. In fact it seems I have done exactly this. Although I did start looking for a mail order Asian bride who would live with me in the UK, I've now reached financial independence and it's possible I'll be living in Asia for a while.
The Dangers of Divorce
Will You Actually Be Happier in a Relationship?
OK this is the big one – will you actually be happier in a relationship?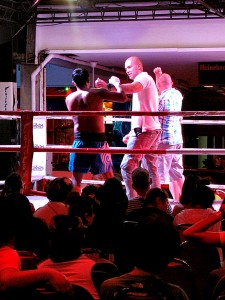 I'm single and have only been on one date in five years. Sheesh.
But right now I'm teaching English in China. As I wrote about earlier, my next door neighbour is a Western guy with a failing marriage to a crazy assed Chinese wife. I'm sure that I'm a lot happier than he is right now.
I work with two other guys who have Chinese wives. Both are older and married to mature Asian women who are (hopefully) over their craziness.
I know one really likes his wife. However, she's pretty strict, especially when it comes to how he spends his time and money. His money I'll add – not many women who are strict with their purse strings actually earn their own money of course.
Well anyway, it kind of sucks that I can never do anything with him. He's either got to go shopping with her, or maybe he can't spend money on fun stuff like beer and burgers.
Another guy has a far more independent wife. She earns her own money and does at least let the guy do his man stuff from time to time.
So if you're thinking of marrying an Asian woman, then definitely do a bit of due diligence and investigate what your life with her might be, especially after marriage.
Well that concludes our look at some of the issues involving dating older Asian women. As you can see there are plenty of things to consider, so remember to think with your main brain before you get romantically involved with a beauty from Thailand, China or the Philippines.
Oh and talking of those countries, which place do you think is the best one to find older Asian ladies? Let us know your preferences in the comments section below.