Welcome to Thai Brides. On this site you'll find loads of useful information about visiting and living in Thailand as well as meeting and dating ladyboys.
If you want to chat to ladyboys online then I highly recommend MyLadyboyDate. It's run by a friend of mine who has a super hot ladyboy girlfriend. Last time I looked there were 14,000 ladyboys with profiles on the site. Sign up and check them out!

Got any questions about Thailand or ladyboy dating? Leave a comment below and I'll do my best to answer you.
If you're looking for an Asian bride then there's a whole World of choice available to you.
Most men seeking Asian brides end up marrying women from one of these four countries:
Thailand
Philippines
Of all these countries, Philippines women are arguably the best alternative to Thai brides.
So what do Filipino women have in terms of advantages over Thai women?
This basically comes down to these factors:
Choice
English speaking abilities
Employability
Religion
Choice
The great thing for the man seeking a Filipino bride is the huge choice open to him. Whatever you age, ethnicity or looks, if you sign up to an Asian dating site with Filipinas on it then you'll get an awful lot of attention!
On the popular Asian dating sites like Asian Dating, Blossoms, Asian Love Connections and DateInAsia, Filipinas are by far the most numerous nationality of Asian woman.
The simple laws of supply and demand mean that it's not hard to find a much younger bride from the Philippines. You can also choose to date only the prettiest girls, although this has its own particular hazards.
English Speaking Ability
English is widely spoken in the Philippines, especially by anyone working in business.
You'll find that most Filipinas have a basic knowledge of English. This makes it much easier to chat to them, and you won't have as many language issues as you will if you look for a Thai or Chinese bride.
On the downside, the standard of everyday Filipino English isn't great, so it can sometimes be a struggle to communicate.
Thankfully the major Philippines languages such as Tagalog or Cebuano aren't too hard to pick up if you're a native English or Spanish speaker. By contrast I'll tell you that learning Mandarin Chinese caused me considerable anguish, and you'll encounter much the same if you try and learn Thai.
Employability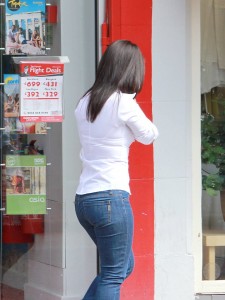 It's estimated that up to 10% of Filipino people live and work overseas. Why does this matter? Many Filipino women go to college to study careers that can help them find work overseas. The great thing about these women is that they'll often find it quite easy to find jobs in your own country. This is useful if you're a man of modest financial means and need your new Asian bride to help out with the home finances.
Of course, your prospective Asian bride isn't going to want to be your slave, so make sure you can afford your future lifestyle without sending your new bride out to work 60 hours a week.
Religion
If you're a Christian man then you might prefer to marry a woman who is also a Christian. It's actually not hard to find Christian women from any Asian country you choose. I personally dated a Japanese woman who was a Christian. The Cupid Media sites [AsianDating.com, Japan Cupid, China Love Cupid, Thai Cupid] are good for finding Asian Christian women, as they all have religion as a search option.
For a wider choice of Asian women who are also Christian, then the Philippines is the place to go. The majority of Filipino women you'll encounter on Asian dating sites are God fearing Catholics.
If you're not particularly religious, then a Filipino bride may not be such a great choice for you. It's been my own particular experience that couples have more successful marriages if they both share the same religious beliefs. If you're not particularly religious, then a Thai or Chinese bride may be a better choice.
Other Factors Relating to Filipino Brides
Other factors to consider include travel, retirement options, and looks.
Travel
The Philippines isn't too hard to travel to, although you'll normally find you need to get a connecting flight. I recommend Hong Kong as a good hub to fly to – the airport has many facilities for eating and resting. It also has regular flights to Philippines cities like Manila or Cebu.
The Philippines has much the same wild nightlife as Thailand does, but the Philippines doesn't attract nearly so many tourists. Some areas of the Philippines are also less safe for Western men to visit, so bear this in mind when you're chatting to women from different parts of the Philippines. If you've never been to the Philippines before, it's best to stick to the major, Westerner friendly cities like Manila and Cebu.
Retirement Options
It's perfectly possible to retire to the Philippines. In fact increasing numbers of American men have chosen to do just this.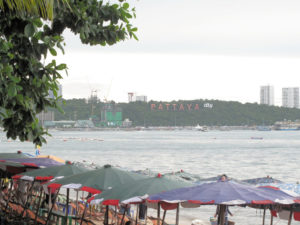 Look on a Philippines property website and you'll be stunned at how affordable property is in the Philippines. I could sell my 2 bedroom apartment in England and buy a 4 bedroom detached house in Cebu!
For many years I was considering retiring to Thailand. However, I wasn't that impressed when I went back there in 2018 after having previously lived there in 2013. Prices had risen, and service levels had gone way down (if that's even possible). My Bangkok hotel was a roach motel, and the service in bars was pretty inattentive, except for in ladyboy bars.
There seem to be plenty of attractions to the idea of retiring in the Philippines. It's my understanding that it's getting much easier to acquire a retirement visa these days. Thailand seems to be going in the opposite direction when it comes to visas. I lived there for a while on an Ed visa, but they're practically impossible to get these days. Even if I opted for a retirement visa, I don't like the idea of 90 day reporting – it's a huge hassle.
The main thing to bear in mind is that you'll need a good source of income in order to live in the Philippines. Don't rely on starting a business out there – if the Philippines economy was good then there would be no need for 100,000 Filipino women to seek work in Hong Kong.
Filipino Women
Thai and Filipino women tend to look quite different, so this is another major factor to consider. Sign up for free to a site like AsianDating.com and you can view profiles of women from both countries.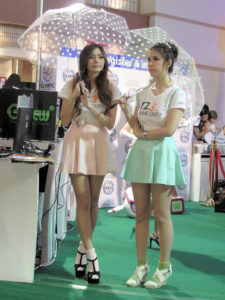 Both Thailand and the Philippines are great places to find little brown girls. You'll tend to find that Filipino women are a lot more curvier than their Thai sisters. On the plus size, those curves mean big breasts and larger booty than you'll see elsewhere in Asia.
Filipino women are some of the shortest in all of Asia. However, you'll still find the occasional 5′ 7″ leggy beauty.  Actually one of my coworkers from several jobs ago was married to a leggy Filipina. She came from Mindanao and I think she was 5′ 9″.
Filipino women tend to be on average an inch or two shorter than other Asian women (especially Chinese women). And if you look at the women on a site like LoveMe you'll notice that the Philippines women there are much shorter than the Russians (who all seem to be at least 5′ 6″).
Looks aside I have to say I'd prefer a Filipino wife over a Thai bride. I dated women from both countries while I was living in Bangkok. The Filipinas impressed me with their down to earthness (is that a thing?). They were way more practical than the majority of the Thai women I met. Maybe they'd spend my money more wisely too…
So whether you choose a Thai bride or Filipino bride, you'll find a World of choice available to you.
If you've got any questions about Thai or Filipino brides, then leave your comments below.