Welcome to Thai Brides. On this site you'll find loads of useful information about visiting and living in Thailand as well as meeting and dating Thai girls.
If you want to find a Thai bride then I highly recommend Thai Cupid. I averaged one date a week while I was using it when I lived in Bangkok. Sign up and check them out!

Got any questions about Thailand or Thai dating? Leave a comment below and I'll do my best to answer you.
When I first started looking for my own Asian bride, I thought that Thai brides were the only option.
This is not true at all!
I soon discovered there was a whole continent of choice out there, with other countries like South Korea, Japan and China being other places where Western men could find Asian brides.
So what about Korea? Is it a good alternative to Thailand as far as dating the local women are concerned?
Issues With Dating Korean Women
Issues with dating South Korean women come down to two major problems:
Cost
Availability of women
The South Korean economy has improved dramatically since the end of the Korean war. As far as living standards are concerned, these aren't too far off neighbouring Japan.
So South Korea is quite an expensive country to visit. Thankfully the Korean Won isn't as overvalued as the Japanese Yen is, so your spending money will go a lot further in South Korea.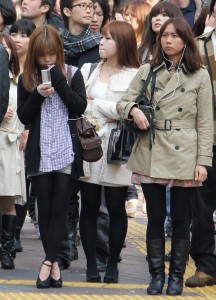 However, I did a little research on Expedia, and I have to say that flights and hotel package deals to Korea aren't as cheap as you might expect. Cheap hotels in Seoul seem to be especially hard to come by.
As well as the financial issues, there's also the issue of availability of women. There's a slight shortage of women in Korea. There's not the major gender imbalance of the past, but it's still enough to make Korean women very much in demand.
Like Japanese women, Korean women are also under a certain amount of pressure to get married to Korean men. So if you're not of Korean heritage yourself, then the pool of available women you could marry is a lot smaller than it would otherwise be.
Having said that, South Korea is a good place to date Asian women! If you're not marriage minded then being a Western expat in a place like South Korea could be a dream come true. Realise this dream by finding an expat job in Korea, or take up an English teaching position (which are quite easy to find).
As to whether Korean women are good alternatives to Thai brides, I guess they're not. Korean women don't look at all like Thai women, and they have very different values and beliefs. Korean women are however considered to be the most beautiful women in Asia. On the downside, this is often due to a large amount of cosmetic surgery (which is incredibly popular in Korea).
Anyway, if you like the idea of meeting Korean women, then Korean Cupid is well worth a visit. This is by far the best known Korean dating site that's also easy for foreigners to join.
If you have anything to say about Korean women, then leave your comments below.